"Eleanor embodies such compassion and love in her work."

-Andrea N. Smith-Morgan
CEO/Founder of Mindful Awareness Academy for Children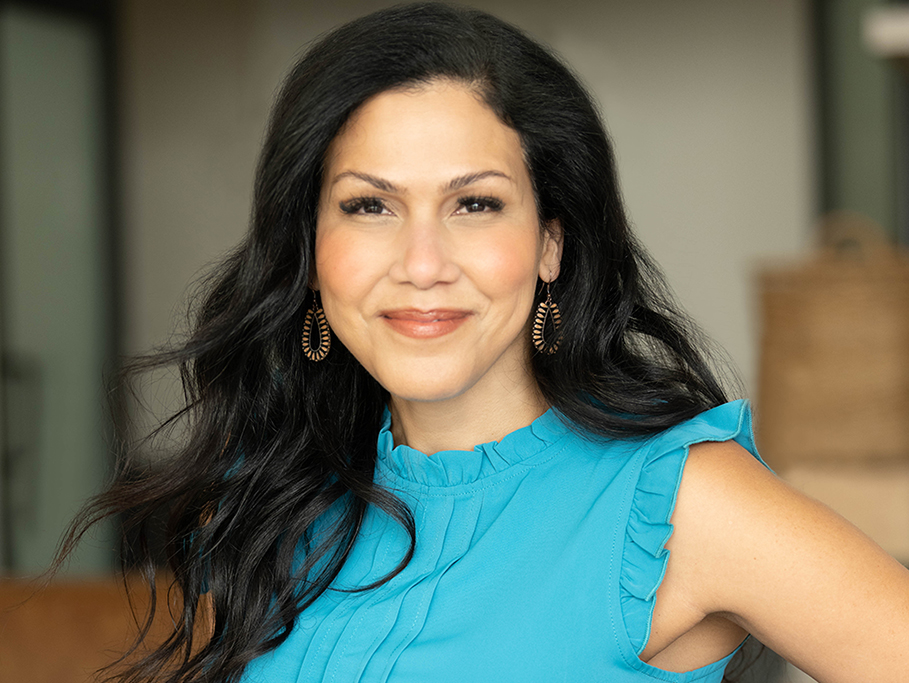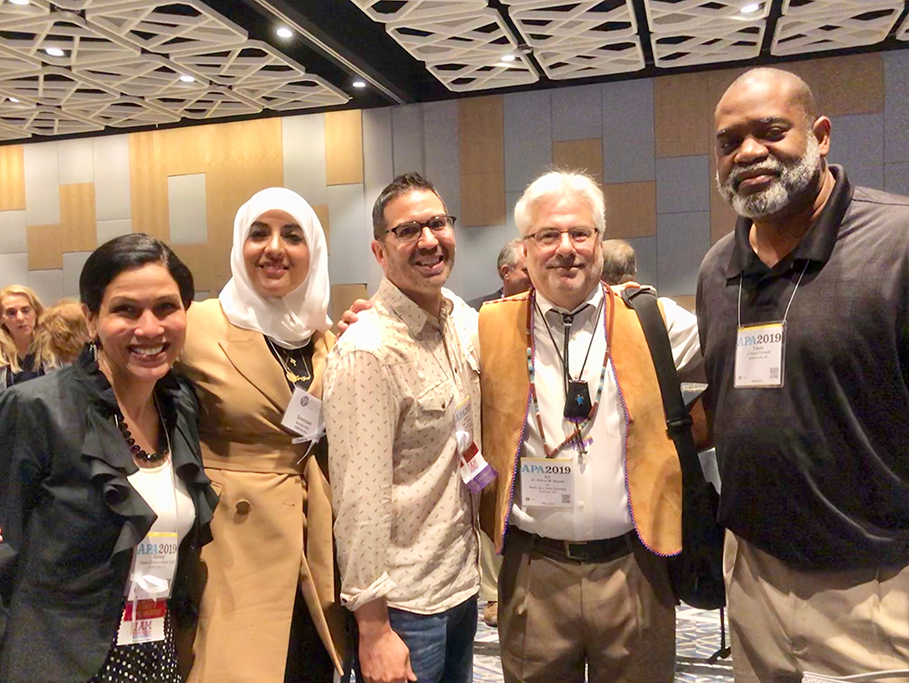 + AWARDS & AFFILIATIONS
Selected Awards and Professional Affiliations:
May 2019, Recipient of American Psychological Association Presidential Citation
Professional Member, American Psychological Association
Co-Chair, Policy and Procedures Subcommittee, Council Diversity Workgroup, American Psychological Association
Nominations and Elections Chair, Ethnic Minority Issues in Psychology Caucus, American Psychological Association
Professional Member, Division 45 of the American Psychological Association, The Society for the Psychology Study of Ethnic Minority Issues
Board Member and Director of Wellness, Mindful Awareness Academy for Children (MAAC), a non-profit in NJ working to close the achievement gap in children of color using a mindfulness approach to learning, Montclair, NJ
Professional Member, National Latinx Psychological Association
Professional Member, Society of Indian Psychologists
Professional Member, Oregon Psychological Association
Past-President, Oregon Psychological Association
Co-Founder, Oregon Psychological Association Diversity Committee
May 2017, Recipient of the Oregon Psychological Association Diversity Award
2016 Recipient of the LEND Program Distinguished Alumnus Award
American Psychological Association Leadership Institute for Women in Psychology, Class 8 Graduate
2013 Unsung Hero Award, Native American Rehabilitation Association of the Northwest.
Dr. Gil-Kashiwabara, PsyD
Licensed Psychologist
Dr. Gil-Kashiwabara (she/her/hers/ella) is a Licensed Psychologist who grew up in New Jersey but lives and practices in Portland, OR. The daughter of two social workers, she was raised with a social justice orientation and incorporates this perspective into her psychological practice. Her training and professional experience has focused on children and families experiencing a variety of issues including, but not limited to trauma (including intergenerational trauma, historical loss and racial trauma), early childhood attachment disruptions and maltreatment, neurodevelopmental disorders and mood disorders. As a bilingual, Latinx psychologist of Puerto Rican and Cuban descents, she is passionate about and committed to providing culturally responsive services to all clients, while emphasizing the addressing of service inequities and culturally-specific service provision in Latinx, American Indian/Alaska Native (AI/AN) and African American communities.
+ FULL BIO
As an Associate Professor at Portland State University for 15 years, she served as the Principal Investigator for many federally-funded grant programs addressing the development and implementation of culturally-specific mental health programs for tribal and Latinx children and families using a Community-Based Participatory Research (CBPR) model. She also wished to open her own consulting and training business to address equity issues within mental health services and within organizations and recently took the courageous step to make the switch from academia to self-employment. She is now the Founder and President of Luminosa Psychological Services, LLC and is very excited about this next stage of her professional journey.
Dr. Gil-Kashiwabara founded Luminosa Psychological Services with the goal of providing excellent training, consultation and supervision related to culturally responsive care and equity, diversity and inclusion for providers, teachers, agencies, schools and organizations. As well, she wanted to provide Multicultural Therapy for adolescents and adults, in order to provide a therapeutic process for BIPOC individuals that recognizes and addresses concerns rooted in oppression, racism, and discrimination. Her consultation and training work is adaptable to address the needs of individuals, agencies, businesses, and organizations. She has worked with agencies spanning from local, state, and federal to arts organizations to schools. She has been a speaker/consultant/trainer at the national, regional and local levels. She provides a supportive and compassionate approach to challenge clients to expand and show up differently and more openly in their equity mission. An additional and evolving area of interest is the importance of self-care for those who care for others (especially including workers/providers that engages trauma care). Her awareness of the need for provider self-care led her to obtain her certification as a yoga instructor and she has utilized her training to provide seminars for providers and within organizations to address practical approaches to self-care in the workplace.
She has been engaged in many leadership positions and roles including (but not limited to) co-founding the Diversity Committee of the Oregon Psychological Association (OPA), serving as OPA Past-President and as the Oregon Representative to the American Psychological Association's Council of Representatives. Because of her extensive work history related to cultural responsiveness with culturally and linguistically diverse groups, Dr. Gil-Kashiwabara has established herself as a professional leader in her field at both the national and local levels.
Torey Sisson
Consultant
Torey Sisson (pronouns she/her/hers) is a consultant for Luminosa Psychological Services, LLC. Her work with Dr. Eleanor Gil-Kashiwabara began in 2016 at Portland State University's Regional Research Institute. Using a Community Based Participatory Research model (CBPR), Torey collaborated with federally-funded tribal grant programs in order to address community-specific needs and implement culturally-specific mental health programs for tribal youth in Oregon and California. Prior to her entry into behavioral health research, Torey received a bachelor's degree in philosophy from the University of Utah.
+ FULL BIO
Torey's approach to research is grounded in trauma-informed and culturally competent practices, and she is currently working on projects related to serving youth in the Homeless Youth Continuum (HYC) in Portland, assisting suicide prevention efforts in Oregon, and addressing mental health needs for the Lower Elwha Klallam Tribe in Washington State. She is grateful for the opportunity to collaborate directly with communities, families and individuals, and hear stories from their source.
In her free time, she loves to hike with her partner and two dogs, Laila and Eben, make imperfect clay figures, and dabble in computer programming. She is a member of the Oregon Mycological Society and the Rose City Astronomers.